April 22, 2012, Shantou Yanshi Weaving Industry Co., Ltd. opened a luxurious journey of flying in Hangzhou, a heaven on earth! The conference was also invited to agents across the country and Jiangsu, Zhejiang, Shanghai's outstanding terminal providers, industry professionals, media, such as underwear, Vision Medal witnessed the Cherie brand clothing brand's modern style!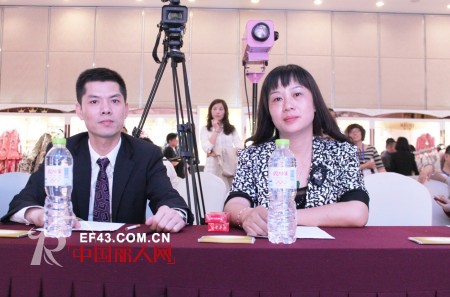 Cherie underwear general manager Yibiao couple

Elegant Cher • Made perfect

Into the Cherie conference site, accompanied by the Chinese classical instrument - guzheng, the classical architectural style, elegant Chinese style, elegant lighting, elegant and warm light home style, elegant atmosphere without losing romance , Warm and more life; interpretation of the ultimate perfect visual impact! At this time ... in Hangzhou, this romantic city opened a new Cherdy scrolls!

The meeting was hosted by Hangzhou TV station Yuanyuan. At first, Yan Yanbiao, general manager of Yan Group, gave a speech. Yan always extended his heartfelt thanks and greetings to the guests attending the meeting and said that in the future Cheriti's development , Will, as always, stand out in the fierce market competition with novel and unique, exquisite and perfect service! Cherie European style will be combined with the Chinese-style God, and many agents, distributors work together to bring consumers Cher unique unique style of home-style concept!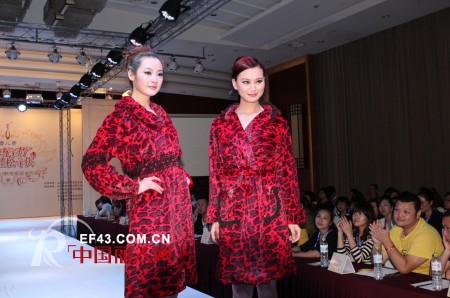 Model catwalk

Successful sharing of interactive win-win situation

At the same time, the meeting invited Cherie Hangzhou agent Mr. Pan Junhua speech:

Mr Poon Chun Wah said: Yan total deep and dedication for Cheriti's development has brought a new leap forward in 2012 as the Cherdy brand development in the third year, Cherieti has achieved very good results; Cheriti's development For dealers, agents to bring firm confidence and support! Believe in the future, Cher always under the leadership of Yan, we will be able to achieve greater leaps!

The next meeting by the Cheridi Marketing Manager Mr. Song Jinpo delivered a speech, Mr. Song Jinpo for Cherie this time carrying the new said: The Cherdy home service is very shocking, the new product category is quite rich; Cher Di home service The potential of the market is very large, strong competitiveness, I believe the Cheryl new products can easily dominate the market! For the presence of agents, distributors in the competition made long-term space for development!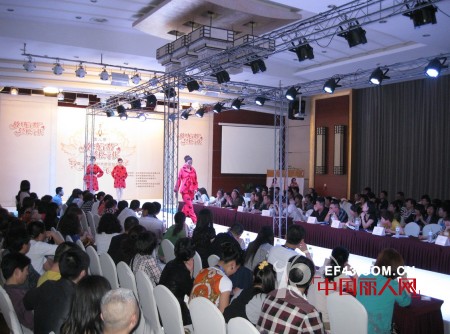 Model catwalk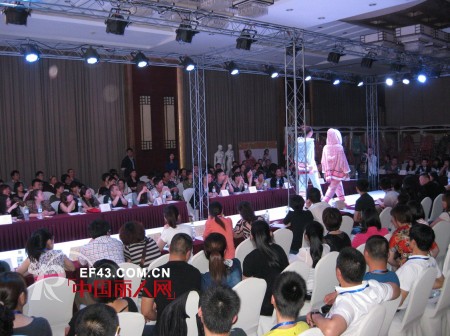 Model catwalk

Happy presentation happy sharing

In the conference process, the dance show and catwalk will be performed on the scene atmosphere lectured; and the scene of the award ceremony is to push the conference atmosphere to the peak! The ceremony was presented by Winners for the winners. Awards presented this time include Best Cooperation Award, Best Sales Award and Platinum Agent Award. Led by the winners at the scene, the entire meeting reached a climax. Many agents took the initiative to inquire about the process of how to place orders this year and further deepen their cooperation with Cherienti. They also wish CELETI the success of the fall and winter new product launches!

In the development of home service, the rapid rise of Cherie is obvious to all, and Cherie future development is in line with the expectations of consumers, home service is not only synonymous with home, but also fashion, warm pioneer of the times ! We believe, and wish Cherie in the future home service brand, design, promotion of all aspects of the industry can continue to bring new life as usual!

Satin Gloves for bridal Wedding Gloves

Bridal or formal satin gloves available in several colors and lengths



| | |
| --- | --- |
| Material 1: | 100% satin 220gsm |
| Lining: | Unlined |
| Color: | white, rose, purple, blue,taupe, plum, peach, gold ect. |
| Size: | 2BL, 4BL, 8BL, 12BL 16BL |



size: 2BL, 4BL, 8BL, 12BL 16BL

matt satin and polish satin

color: white, rose, purple, blue,taupe, plum, peach, gold ect.

package: 1 pairs per opp bag with papercard inside







Satin Gloves

Satin Gloves,Satin Bridal Gloves,Satin Wedding Glove,Children Shiny Gloves

Shijiazhuang Hongmeida Co., Ltd. , http://www.hmd-gloves.com
July 28, 2019