Blooming flowers, mysterious sea creatures, blooming fruits, animal lines, exactly how underwear on the grid, these elements of nature turned into embellishment on underwear, will give you what kind of heart touch? The relationship between man and nature inherited from Eve's story. The relationship between man and nature gave birth to creative people such as artists, designers, photographers, and more. Close to the natural creation, in close contact with the surrounding natural environment, from which to draw the most vivid creative inspiration, to create beauty. Nature is the best designer. Follow the inspiration of nature, "EVE'S TEMPTATION Eve temptation" 2013 autumn and winter products in the natural style left sole exclusive "EVE'S TEMPTATION" exclusive mark. Nowadays, our life has been surrounded by unhealthy things. The pursuit of nature - as our most basic needs, has become what we are after. Somewhere "EVE'S TEMPTATION Eve's Temptation" destined to encounter with nature romantic, complex in this. Tear off the fake appearance, "EVE'S TEMPTATION Eve temptation" Elegance and elegant posture and nature from the most pure beauty is injected into every underwear, every ingenuity. Eve's temptation has always advocated the natural fashion, healthy and sexy, we think that women should not only wear sexy dress, more importantly, wear healthy and natural. Adhere to the most healthy fabrics, the most comfortable cup, with excellent craftsmanship, always ensure the temptation of Eve The most prominent design features, do not deliberately gather, not bound, emphasizing the natural and healthy body is the real beauty of women, for women The inner beauty of the escort, which is Eve's temptation has always insisted underwear philosophy. Such as coral-like bright red, light green apple, full of life of the tripe ... ... completely drawn from the natural colors and forms, so that you instantly feel like being in the nature, enjoy the sun scattered through the leaves, flowers in the birds Unleashed in the free ride. In the fall of 2013, let the colors of nature blend your charm with nature, and enjoy all this wonderful things. And this season's flowers are undoubtedly the dazzling collection of the entire series, soft pink with a blossoming fantastic floral pattern, only one can feel the share of comfort and pleasant, that a lazy afternoon to a Field and nature intimate contact with the dream trip it. This season, animal prints are also not the same as usual, more gorgeous in color, glossy silk texture collision full of temptation of black lace, on the basis of the wild more than a touch of soft and sexy. Lift the lace, it must still be the soul of "EVE'S TEMPTATION Eve", the lace runs through every underwear, sometimes clever embellishment, sometimes the whole body charming, each can touch your heart, you want to Possession immediately.

Introduction:

1. Plain Dyed Towels are those towels with only one color in the whole towel, it is characterized by the simple color, concise style, pure and clean color, makes you fees better when using it.

2. These bath towels are made from the pure cotton fabric that weaved from the natural colored threads.

3. Give a good look to your bathroom with these Plain Towels. Designed by our develop and research team.

4. The main feature of Plain Dyed Towel is its simple style, and pure color which makes people feel good.

5. Mainly our towels are made from 100% cotton from Xinjiang, China. So the material absolutely with high qualityl

6. These towels have become popular worldwide because of their high comfort and fast absorption.

7. Various colors, sizes, designs of Plain Towels are all available.

8. We have plain dyed towels of bath towels, hand towels, face towels,etc. Various colors, sizes, designs of Plain Towels are all available. As long as you have any need of plain dyed towels, just consult with us, will answer directly.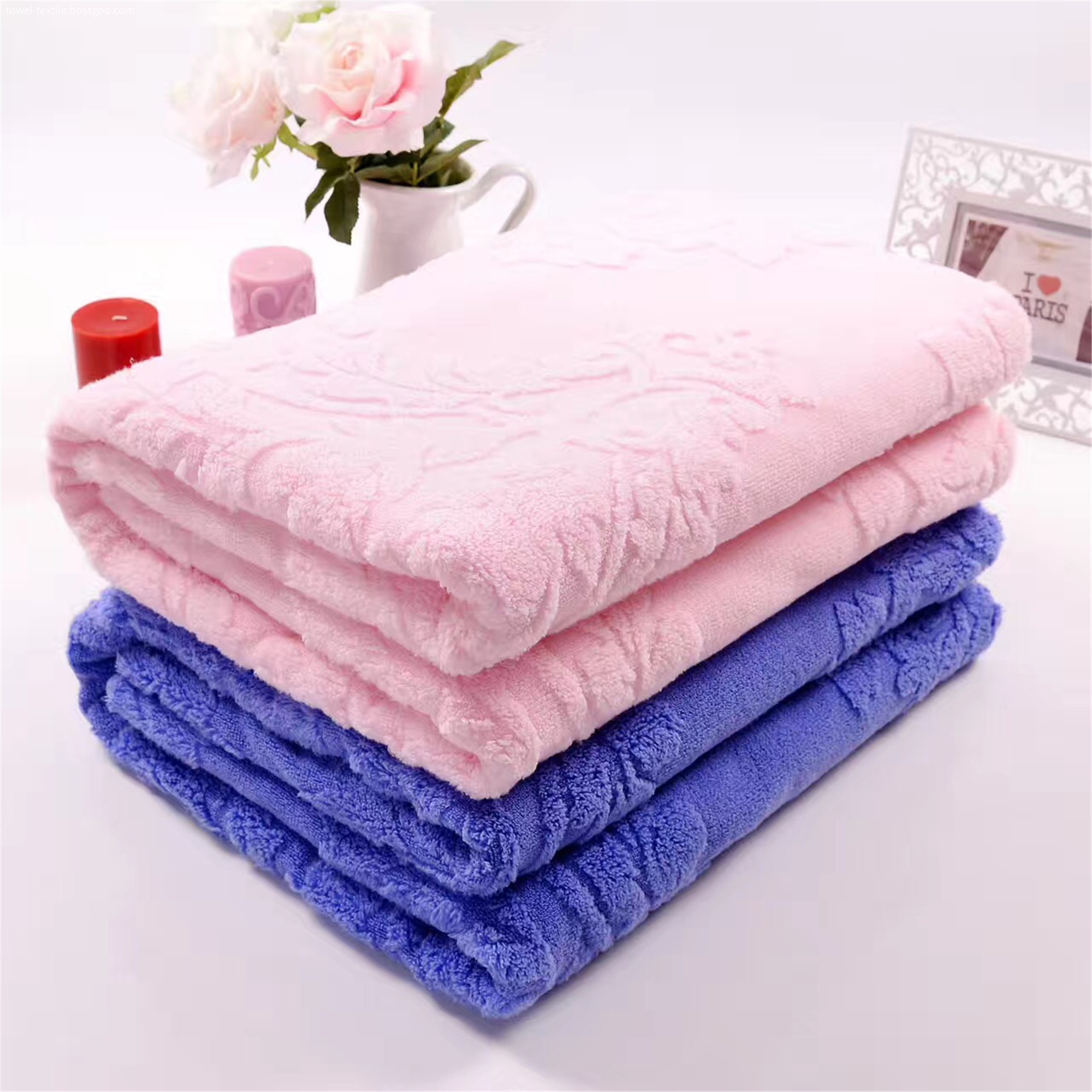 Plain Dyed Towel

Plain Dyed Towel,Ultra Soft Plain Dyed Towel,Microfiber Yoga Towel, Water Absorption Plain Dyed Towel

Gaoyang Dongfei Textiles Co., LTD. , https://www.textile-towel.com
September 18, 2020